BEST HOME INTERNET BUSINESS OPPORTUNITIES
Get The Facts Without All The Hype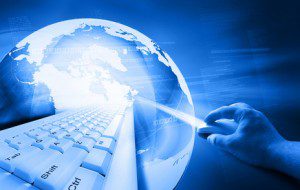 In the spirit of full disclosure, Diversified Business Online may have an affiliate relationship with some of the products mentioned on this site and will make a commission from referrals; however, DBO has researched, tested, and in some cases, uses the products mentioned on this site and is comfortable with all recommendations.
Best Home Internet Business Overview
Before discussing the Best Home Internet Business Opportunities, it would be wise to let you know what to expect as you start your online internet marketing career.
Be advised, as you search the internet you will encounter a large number of programs available, and with each one you encounter you will be asked to register your name and email address. This is perfectly fine, however you need to understand that you will be placed on an automated mailing system for future follow-up mailings. Once again, no problem with this.
Be Prepared for a Massive Flow of Emails
Be forewarned that it's not hard to reach several hundred emails per day rather quickly (easy to unsubscribe if you wish). This is fine at first for learning but be prepared, they will multiply and eventually lead to a "beginners paralysis" as you spend all your time opening emails.
Also, many of these emails will be personalized with your first name and include offers for "the next greatest program that is guaranteed to make you $42, 796.47 in one week" with pictures of the proof (sorry – it just ain't gonna happen).
Go ahead and collect any free information for study, but be advised there is usually an "upsell" offer connected.
Also, in most cases a "squeeze page" will be used to convince you that if you pass up the offer you will never again be able to access it, or that only a limited number are offered before taken down (in a few cases this will be true), or that the price will rise in a few days.
Also, you may find it somewhat difficult to "escape" form these sites,
as each time you try you encounter a message that attempts to hold you captive. If you wish to leave just keep clicking the ok.
Email Solutions
One way to prepare for the massive flow of email is to set up multiple, segmented email accounts. Try gmail if you aren't already using it, as it has many helpful features. You will want to keep your personal email segregated from your business, so maintain the personal as is.
Your new gmail accounts will consist of at least three separate accounts:
Acct. #1 will be used for your PayPal account.
Acct. #2 will be used for general opt-in for new offers and new sign-ups in general.
Acct. #3 will be used for affiliate programs that you are actively working with and other high priority mail.
You may need to add new accounts as you progress, or try gmail's priority system to see if it works for you.
"Make Money While You Sleep – Without Doing Anything"
Expect to receive many offers that claim to do this. The truth is – yes you can make money while you sleep, but the part about "without doing anything" – is not.
If you want to succeed in this business you must have the proper mind set. You need to realize up front that nothing will happen without the dedication on your part to learn and apply what you have learned.
Best Home Internet Business – Our advice 
As you are presented with the latest system that will make you a millionare overnight – just relax and maintain some degree of personal discipline (otherwise you will quickly blow your entire start-up budget).
Newbie Beginner's Paralysis
Many of these offers will sound great (and they may be). Many offer a free sign-up and it may seem like a great idea to sign up for every free program that comes your way – but is this a good idea?
If you go down this road you will eventually find that you have many started, half finished projects that are great for learning – but making you no money.
It is far better to pick some programs designed for "Newbie Internet Marketers" and stick with a few through completion. Once up and running, you can set up some more to create multiple streams of income.
You may also reach a point of "information overload" as it is referred to in this business. This is a form of mental paralysis which can imobilize you.
Look for programs that offer a step-by-step progression to keep you focused.
Internet Marketing Opportunities are Global
The internet has now spread worldwide and offers opportunities on a global basis. You may find yourself working with people from many different countries, so it is beneficial to start thinking in these terms.
DBO has relationships in the UK, Ireland, Israel, Philippines, Singapore, Australia, India, and more countries every day.
Also, if you are multi-lingual you have a big advantage. Internet Marketing is a huge business and is very competitive. If you speak other languages and are familiar with other parts of the world, you may want to explore other "niche" markets that are not quite so competitive.
Evaluate your level of computer and internet skills
New to the internet?
You now have access to an overwhelming amount of information all at your fingertips. You will find resources for anything you could possibly need. The challenge is how to organize it all.
Most internet marketing programs offer various levels depending on your computer skills. They will usually offer a number of learning tools and tutorials.
It would be a good idea at this point to do a personal evaluation of your current skill level. Some links are included on the Resource page for sites offering tutorials on basic computer skills if needed.
Building your own website — how to get started
Depending on the type of business that you are going to start, you may not need a website right away. However, sooner or later you will need at least one website for credibility even with your outsourcing business.
There are some free website hosting plans available for free (Blogger and WordPress.com to name two), however, you will not be able to use your own domain name. You will see the disadvantage in this as you get further along.
We would recommend Hostgator, one of the most popular hosting companies with top rated customer service and lots of help for the beginner and reasonable prices.
When your online home internet business is making money – – then what?
Now it's time to start setting up your home business in a way that will allow you to keep some of the money you make – without giving it all up to the government in taxes. See the resources on this website to help you do this. 
Start with Starting a Home Based Business
Then go to Home Business Start-up Factors
Most important see IRS – Business or Hobby
Best Home Based Internet Business Opportunities
Surveys – Some companies will pay you to take survey (shopping habits, preferences, etc.). You will need to fill out a questionnaire and go through a screening to be approved. The compensation is not high, you won't get rich but it pays quickly and can help you out if you need some fast money.
Be aware, some of these companies use these programs to try to induce you to buy or sign up for products
For more details see: Online Outsourcing Jobs
Copywriting – If you have good English (or any language) grammar skills, you will be able to find plenty of work copywriting articles or other content.
For more details see: Online Outsourcing Jobs
Outsourcing your own services

– If you have copywriting skills, proof reading skills, article writing skills, coding skills, graphic design skills, programing skills, website design skills, and just about any skill that can be applied to the interset, you can make money.
For more details see: Online Outsourcing Jobs
Write eBooks – If you can write, you can write ebooks for sale or even publish them on Amazon for example.
For more details see: Online Outsourcing Jobs
Blogging for Profit – Make money from your passion.
For more details see:  Blogging for Profit

Website Development – There is a big demand for freelance web developers.
For more details see: Online Outsourcing Jobs 

eCommerce Marketing – Market your own products from your online store or make commissions as an affiliate from your online store.
Designing Software Packages – If you have the coding and programing skills to develop software you can make some serious money.
For more details see: Online Outsourcing Jobs

For more details see: Online eCommerce Store
Sell on eBay – There are a number of ways to make money with eBay. Sell your own items, sell other peoples items for a commission, set up your own ecommerce site.
For more details see: Selling Items on eBay
Affiliate Marketing (for larger companies) – There are a number of ways to make money with this concept. If you have a website you can post ads (Amazon for example) on your site. You can set up your own ecommerce website with ads.
For more details see: Affiliate Marketing Solutions
Affiliate Marketing (under a Super Affiliate) – market products (information, software, etc.) under a super affiliate for a percentage of the sale (paid as a commission). Your commission in most cases is paid directly to your paypal account. In many cases you will also receive some training.
For more details see: Affiliate Marketing Solutions
Affiliate Marketing (as a Super Affiliate) – After you have some experience marketing as an affiliate and have learned the various skills and technology involved, at some time you may feel you are ready to start marketing as a super affiliate.
You will need to start building a list of affiliate partners to work with and start developing your own products.
For more details see: Affiliate Marketing Solutions 

If you need hosting – HostGator is best in business
Best Home Internet Business