Online Outsourcing Jobs
Working From Home
Get The Facts Without The Hype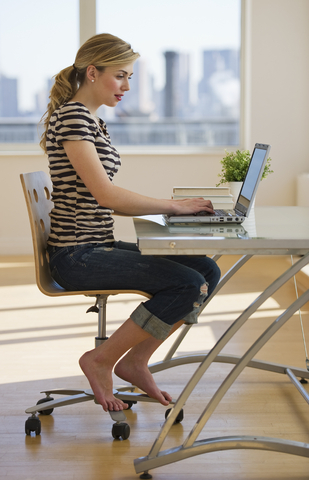 Outsourcing Your Skills as a Freelancer
Start Your Online Internet Marketing Career Part Time by Outsourcing Your Skills as a Freelancer
Do you have writing and grammar skills (in any language)?

Do you have web design or graphics skills?

Do you have coding skills (html, php, etc)?
This is one of the best ways to get started quickly, part time if necessary, because you are utilizing skills you already have as a freelancer.
Outsourcing your own services
If you have copywriting skills, proof reading skills, article writing skills, coding skills, graphic design skills, programming skills, website design skills, and just about any skill that can be applied to the internet, you can make money.
As you start making a steady income, gain experience and confidence, you can start to branch out into other areas that can lead you into much more profitable affiliate marketing.
Outsourcing Your Copywriting Skills
With experience in outsourcing your copywriting skills writing content for other marketers, you can learn the business, and eventually write your own ebooks for profit by publication.
Offline Internet Marketing
This will require some technical skills on your part, but the time is right and this can be very lucrative. Primarily, you will need some competence and expertise in graphics and web design.
A lot of factors have come together at this time to produce a "perfect storm" type of opportunity. The economy is in the tank, small business is hurting and desperately looking to find a way to survive. In addition, marketing is moving away from old style techniques (news ads, yellow page) to the internet.
You will contact local small businesses (also national if you wish) to show how you can move them to page one on Google. You will use the "local search" feature to do this.
Copywriting
If you have good writing skills, good grasp of the English Language (or other languages) including good grammar, then you may want to grab some quick copywriting jobs for some fast cash. There is no shortage of demand and you can work as much as you want. Here are some sources:
Website Development
There is a big demand for freelance web developers. This demand is for both businesses operating online as well as "brick and mortar" businesses that do not have a primary internet presence.
Designing Software Packages

 
If you have the coding and programming skills to develop software you can make some serious money. Here is a source:
Online Outsourcing Jobs | Working From Home