Posted by DBOLLC, Sunday, July 15, 2012, 15:00  EDT
Now that ObamaCare has been found to be constatutional (as a tax), many small business owners are wondering if they will have to go out of business.
Maybe there is a way out of this nightmare –
Read the article, then follow the link in the text following the article.
By Jose Pagliery @CNNMoneyJuly 13, 2012: 5:10 AM ET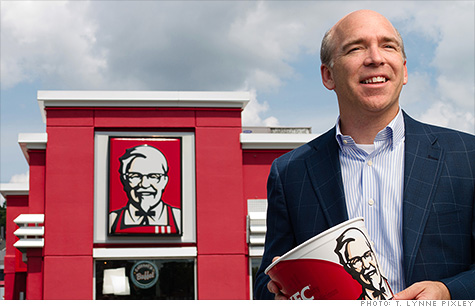 Splitting up a company to avoid health care reform's employer penalties won't work. Instead, to avoid bankruptcy, business owners like David Barr say they'll fire workers and cut hours.
NEW YORK (CNNMoney) — In the wake of the Supreme Court's health care decision, several companies with 50 or more full-time workers have embarked on a quest.
Their aim: Get below 50 and dodge the employer mandate.
The health reform law forces them to start providing insurance by 2014 or pay stiff penalties.
Kari DePhillips, who co-owns the Content Factory, a public relations firm in Pittsburgh, was hoping she could just break up the company to sidestep the rule. Maybe one firm would do marketing while the other builds websites.
The small company is on pace to exceed the 50-worker threshold in the next few years. DePhillips doesn't want to provide health care, and she definitely doesn't want to pay the penalty, which would be $2,000 per full-time worker minus the first 30.
"A $40,000 fine to my company would be catastrophic," she said.
Related: What companies need to know about health reform
The only problem with her break-up plan is that it won't work. The government would still consider both of her companies as one. That's because the employer mandate penalty relies on "controlled group" provisions, focusing on who controls the company — not necessarily what they do.
It's meant to prevent skirting around the law, said Christopher Condeluci, a Washington D.C. attorney at the law firm Venable who helped draft the rule for the Senate Finance Committee.
"These rules are intended to snuff out this type of abuse," Condeluci said. "You cannot get around the employer mandate."
After hearing about the little-known rule, DePhillips took another stab at it: Start a second company that never existed as part of the first.
Again, resistance to the rule is futile. The penalty only looks at who owns part or all of the company.
That rule could also ensnare smaller firms, though. A business owner who employs 50 or more at completely different companies — say, 25 at a car repair shop and 25 at a restaurant — would have to provide insurance at both, even if each falls below the threshold.
It could also affect married couples. Tax law generally assumes a person owns interest in their spouse's business, Condeluci said. That means small business owners who are married to each other should take steps to ensure the Internal Revenue Service, which will enforce the mandate, won't combine their staff.
"It's difficult to navigate the tax rules, and one misstep could pull them into the employer mandate," Condeluci said.
It's still unclear how the IRS will enforce the rules, according to Jennifer Kraft, a labor attorney with the Seyfarth Shaw law firm in Chicago. However, any prolonged battle would have to be sorted out in court.
The other way business owners are planning to deal with the law is a devastating one. They plan to cut staff and switch full-time employees to part-time, which the law classifies as less than 30 hours per week.
Related: Even health reform critics say, 'Quit repeal talk'
That's the reality for the 425 workers at David Barr's nearly two dozen KFCs and Taco Bells across Alabama and Georgia. Barr has already done the math.
He currently provides health care for managerial staff only, and it costs him about $125,000 to cover the 30 who take it. Extending that to every full-timer would cost him another $545,782 a year.
Health reform's creation of state insurance exchanges promises to bring down those costs, but Barr said any expenses even close to that will still outmatch his available cash.
"This business model isn't meant to support those costs," he said.
To minimize expenses, he'll fire workers and cut hours to reduce the number of full-timers to 60. Then he'll opt for the penalty instead of paying insurance. A $60,000 fine pales in comparison to the huge potential rise in health care costs.
Cashiers would be replaced by self-order kiosks, cooks with chicken breading machines. These options are too expensive now, he said, but they would make sense then.
But killing off jobs will also violate one of Barr's guiding principles.
"We have a responsibility to provide a good position that allows people a sense of pride in their work," Barr said. "And I'd rather provide that for many than provide health care for few."
Possible solution to the ObamaCare dilemma?
Check this site for a possible solution: